Ready, Set, Read!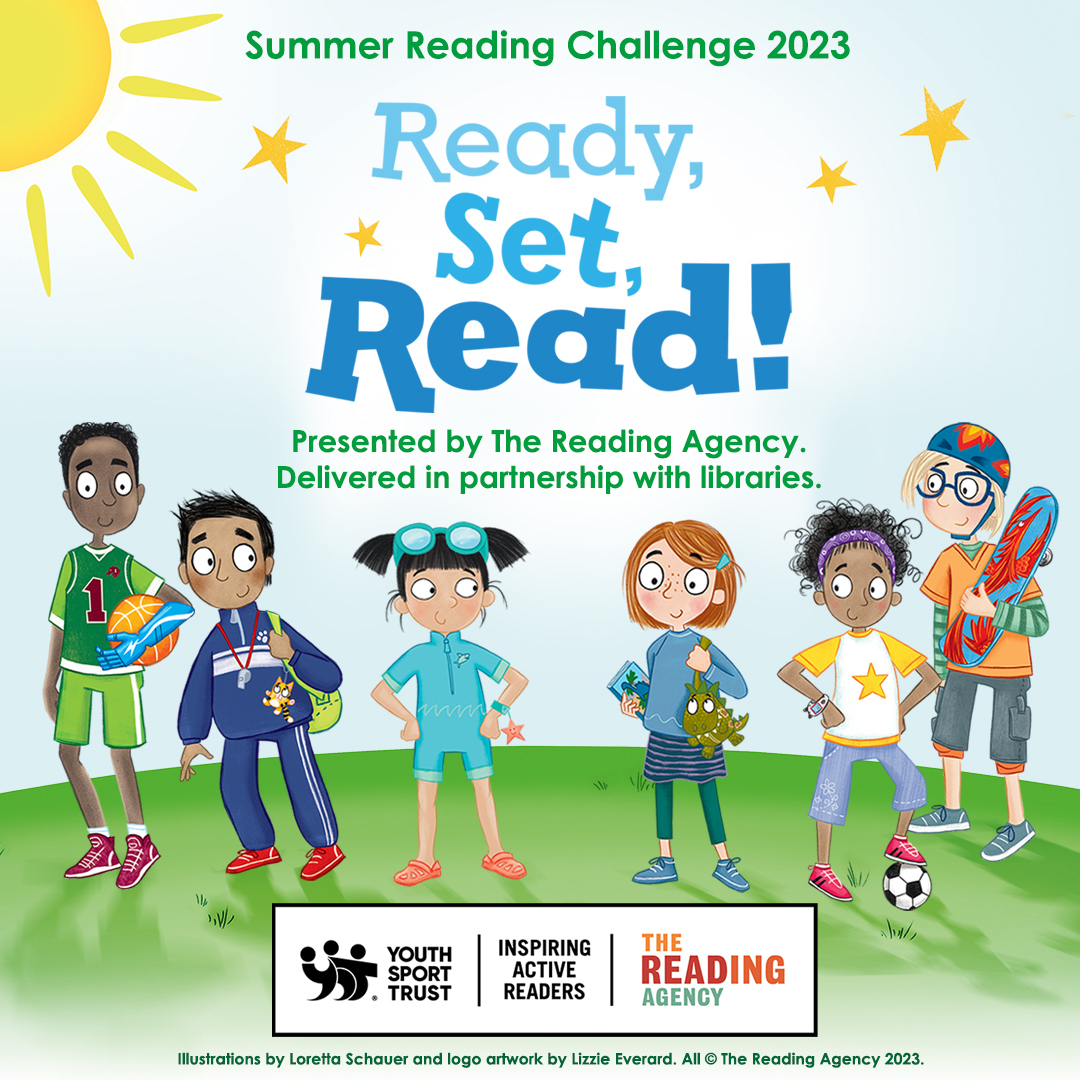 Somerset Libraries are calling for children to sign up to read six books this summer as part of the Summer Reading Challenge 2023.
This year's theme –  Ready, Set, Read!  – is all about games and sports and has been developed in partnership with the Youth Sport Trust. It encourages 4 to 11 year olds to borrow and read any six library books over the summer.
Children will join a fictional team – and their animal mascots! – as they use their skills to weave their way through a summer obstacle course. The 2023 Summer Reading Challenge will celebrate play and participation, encouraging children to engage in games and sports in any way that best suits them. Ready, Set, Read! will showcase how reading can be active and engaged, and can itself involve teamwork and community.
On completion of the challenge, they will receive a medal and certificate for reading all six books.
How to take part
To take part in Ready, Set, Read! – all you need to do is register at your nearest library – or you can register online to take part.
This year's Summer Reading Challenge launches in Somerset Libraries on 8 July 2023 and runs until 9 September 2023.
Sign up today to take part in the Ready, Set, Read! challenge.