South East Somerset map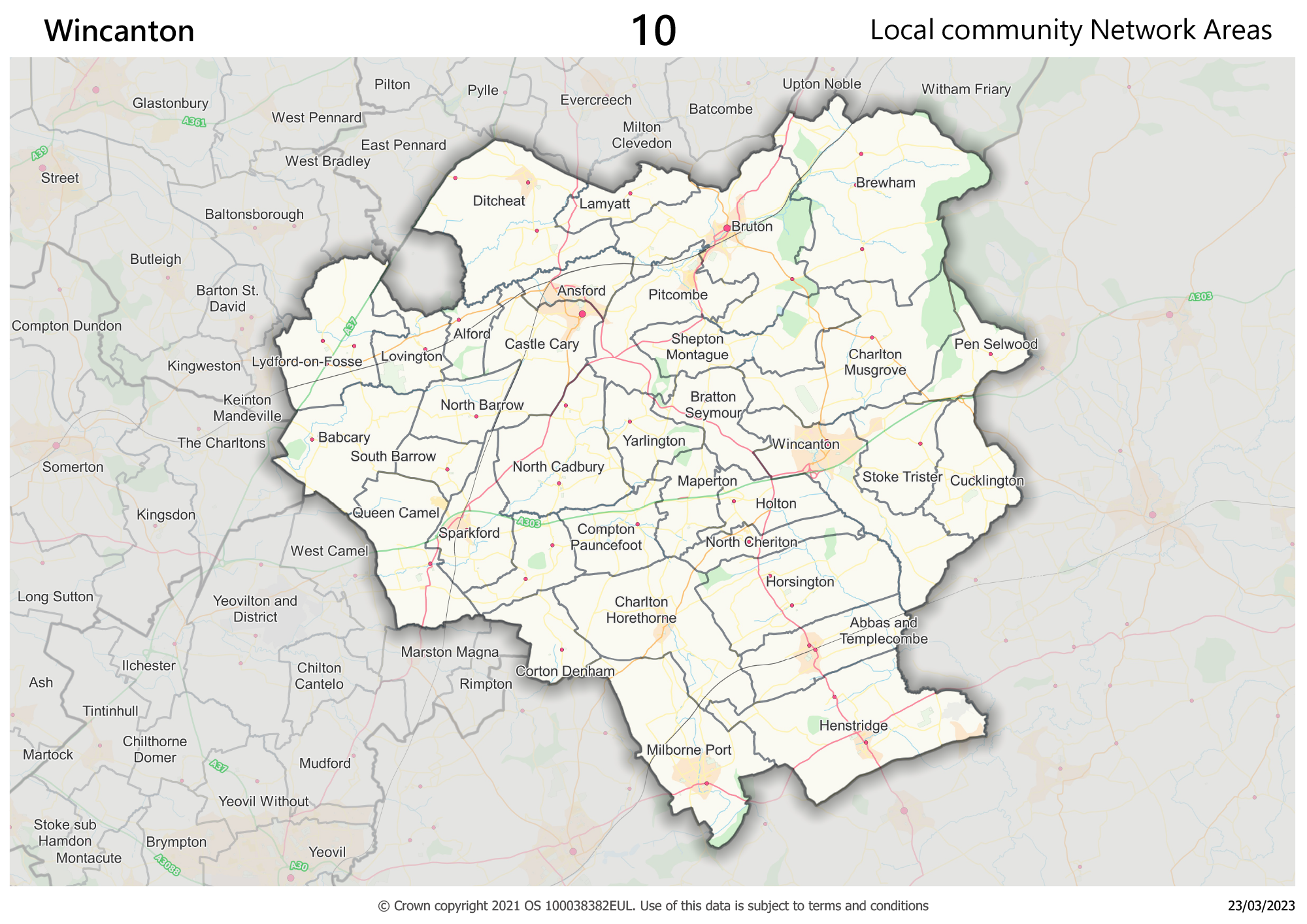 Highlights
The South East Somerset (SES) pilot area is situated at the edge of the county and borders both Wiltshire and Dorset. The main settlements are the market towns of Wincanton to the east, Castle Cary and Bruton in the north, the settlement of Milborne Port in the south, and Queen Camel to the southwest. There are also some large villages, which act as small service centres for surrounding, smaller villages and hamlets. This area is characterised by its rural nature. The landscape is predominantly agricultural with an interesting mix of pasture, arable crops, and woodland. Tourism plays an increasingly important role in supporting the local economy and providing employment. 
The SES LCN pilot, working with key stakeholders and partners, has aimed to explore, and overcome, issues relating to rural isolation through the following four themes:
transport
youth outreach
older people
mental health
A programme of themed events has been taking place for the past 12 months. These sessions have been well attended with good levels of engagement leading to positive outcomes such as a proposed youth outreach project and initiating a joint Local Cycling and Walking Infrastructure Plan (LCWIP) for the three market towns. We began the youth outreach project by consulting towns and parishes under the theme of 'well-being' and the result was a comprehensive report about the needs of young people in the participating towns and parishes.
SES pilot film
Want to see the SES pilot in action? You'll find a short film on the Somerset Council YouTube channel. The footage was taken on 2 February 2023 at Bruton Community Hall, Silver Street, Bruton.
Parishes
Abbas and Templecombe
Alford
Ansford
Babcary
Bratton Seymour
Brewham
Bruton
Castle Cary
Charlton Horethorne
Charlton Musgrove
Compton Pauncefoot
Corton Denham
Cucklington
Ditcheat
Henstridge
Holton
Horsington
Lamyatt
Lovington
Lydford-on-Fosse
Maperton
Milborne Port
North Barrow
North Cadbury
North Cheriton
Pen Selwood
Pitcombe
Queen Camel
Shepton Montague
South Barrow
South Cadbury and Sutton Montis
Sparkford
Stoke Trister
Wincanton
Yarlington
Electoral Divisions
Blackmoor Vale ED
Castle Cary ED
Mendip South ED
Wincanton and Bruton ED 
Reports and presentations