August 2022 update
Application process has been suspended for new applications.
As part of the Wincanton Town Centre Regeneration programme, South Somerset District Council accepted applications from community organisations and businesses wishing to organise an event or activity in the town centre. Innovative and creative ideas for events which will help to bring people into town were eligible to apply for a grant of up to 50% towards an  event which will take place before March 2023, to a maximum of:
£5,000 for a once off or 3 year project (application from one organisation)
£10,000 for a once of or 3 year project (partnership application) for collaborative initiatives where one organisation is the applying body, co-ordinating on behalf of at least three partner groups/businesses.
The grant was intended to support the delivery of the following two key strands of the town centre strategy:
​Wincanton has an enhanced retail, community and social function that encourages visits during the day and evening.
Wincanton Town Centre becomes a place that will create a convenient and attractive destination for both local residents and visitors using the unique assets of Wincanton town centre and the surrounding area.
The grant supported events which had the potential to be viable in the longer term, helping boost town centre footfall and encourage people to visit the town centre and support local businesses now and in the future.
Secret Storyteller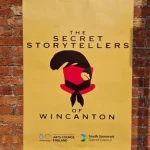 There are secret stories in Wincanton!  If you look carefully, you can find 10 tales, hidden in Wincanton Town Centre shop windows. Scan the code on your phone and you can hear a story.  The stories are told by local schoolchildren, with the help of Storyteller Sarah Lloyd-Winder.
Wincanton Town Festival Market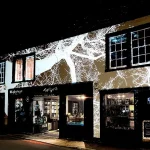 This 'festival' style market uniquely located in the garden of a historic building had a host of stalls with locally crafted and created goods. Artists, craftsmen and performers offered demonstrations, skills workshops, music, and performance to enhance the visitor experience.   The event was successful in drawing people in from a wide area and the hope is that it will be possible to run similar events in the future.
Bath Opera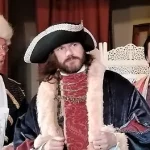 A production intended to be appealing and make opera accessible to new audiences, Bath Opera's  'The Barber of Seville' first date sold out and a second performance was added to meet demand. The Barber of Seville' touring production had professional performers in the principal roles supported by chorus. Bath Opera hope to bring an annual opera to Wincanton.
Events in 2023
Wincanton Town Festival – Wincanton in Lights


February 2023

Wincanton Museum and History Society – History Day 
March 2023

​

Wincanton Museum and History Society – enhanced Talks Programme


March 2023

​

Chamber of Commerce – Business expo


March 2023

Bath Opera Tosca – Bath Opera at the Memorial Hall


Summer 2023
Previous events
Bootmakers – Town Tree

Wincanton Town Festival 

Secret Storyteller – Wincanton Storyteller

Wincanton Town Festival – Wincanton in Lights

Town Council – Christmas activities

Wassail Theatre – Doorstep panto

Bath Opera – Bath Opera at the Memorial Hall

Wassail Theatre 'Whispering Willow' Doorstep Panto

Jubilee Garden Party