Introduction
The Health and Wellbeing Hub provides a warm and welcoming environment for those living with a long-term condition or living with someone with a lifelong health condition and is a vital tool to further the Yeovil Hospital ethos of exceptional care for all patients.
The hub is easily accessible to those in need of advice and support and offer regular supported conversations, and signposting to other resources to enable self-management, by providing relevant information and advice.
Yeovil District hospital is the first hospital that Macmillan have funded for the hub to talk about every long-term health condition and be able to help them.
Engagement is a friendly and welcoming team where we gain feedback to help improve on the services we run. We gain feedback in many different ways and would love to hear from you. If you have something you wish to share or discuss, we are here to listen and help.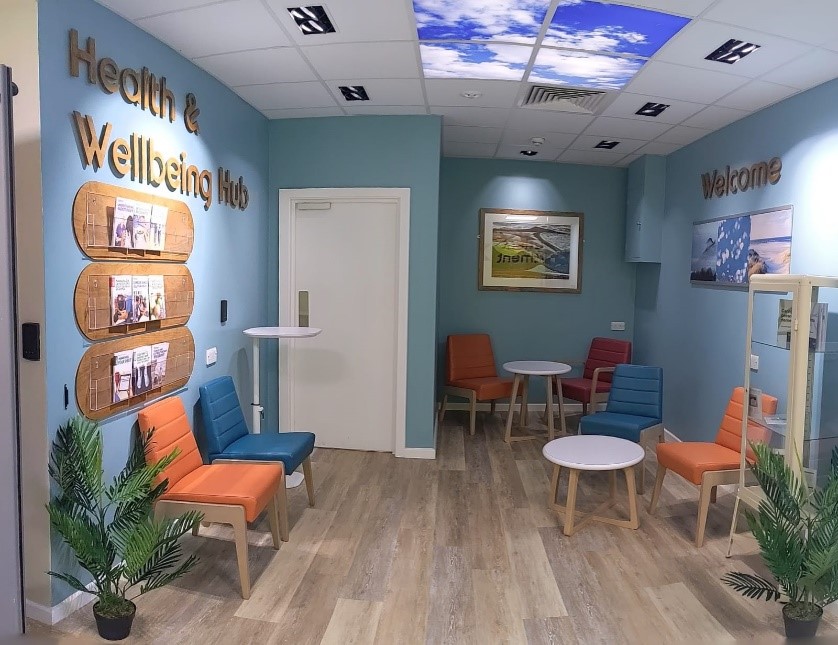 The Health and Wellbeing Hub can provide assistance and seek advice for you regarding:
Long term health conditions
Local Support groups that run every week/month.
Talks/workshops with different departments around the hospital.
Self-management
Healthy eating
Citizen's advice
Signposting to other resources
Dealing with difficult emotions
Smoke alarm fitting
Talking therapies service
Macmillan services
St Margret's Hospice information
Ward talks
Emotional and physical support
Free information
Talk to professionals
Awareness topics each month
Professional Talks
We have professionals that regularly talk about their individual departments. They will be able to answer any queries you may have and discuss anything you may want to know. A list of professional below will be coming in.
End of life care plan
Eyesight
Diabetes
Dementia
Cancer
Citizen's advice
Fire Brigade
Yarlington/Abri
Talking Therapies
Living with a Stoma
Feedback results and actions
You can find more information on our Facebook page at www.facebook.com/YDHpatientengagement