How do I find a local contractor to do the work?
Did you know that our homes use a third of all energy in the UK and emit a fifth of carbon dioxide emissions? Somerset has a particularly high proportion of homes with an EPC rating of E or lower, so there is certainly a lot of work to do!
The government has committed to reaching net zero in carbon emissions by 2050, with a target of reducing emissions by 78% by 2035. To have any chance of reaching these targets, we must look to improve the energy efficiency of our homes.
What is retrofitting?
Retrofitting refers to any improvement work on an existing building to improve its energy efficiency, making homes easier to heat and able to retain that heat for longer, in a bid to replace fossil fuel usage with renewable energy. Retrofitted homes which reduce carbon dependency are also better protected against energy price increases, as they can generate their own energy.
How do I start my retrofit journey?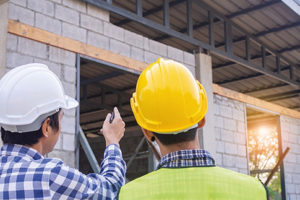 Knowing where to start and what to prioritise when beginning your retrofit journey can be daunting.
It's important to remember that each home is unique, so it is beneficial to consider the whole house as a system – looking at not just energy bills, but also at comfort, aesthetics, heritage, and maintenance needs.
Looking into sourcing suppliers and tradespeople for your retrofit projects can be made easier by utilising the Somerset Green Directory, a tool which helps users find recommended local businesses to support. The platform assists in finding someone to carry out the works in an environmentally friendly manner, thanks to the approved list of contractors, which you can search for depending on the retrofit measure you're interested in.
The website is simple to use – to start your search and kick off your retrofit journey, you can input your project type into the search bar or choose from the categories available.