Somerset Council's gritting teams are standing down for the season after travelling the equivalent of over two times around the world this winter.
The fleet of 23 gritters were needed on 67 occasions (an increase of eight days over the previous winter season) when freezing temperatures were forecast, treating around 900 miles of road each time to help prevent ice forming with 2058 route actions in total.
The team covered 83,200 miles during the 2022/23 season, a significant increase over the previous winter season when they covered 45,000 miles. Previous seasons included 70,200 miles in 2020/21, 44,000 miles in 2019/20 and 32,800 miles in 2018/19.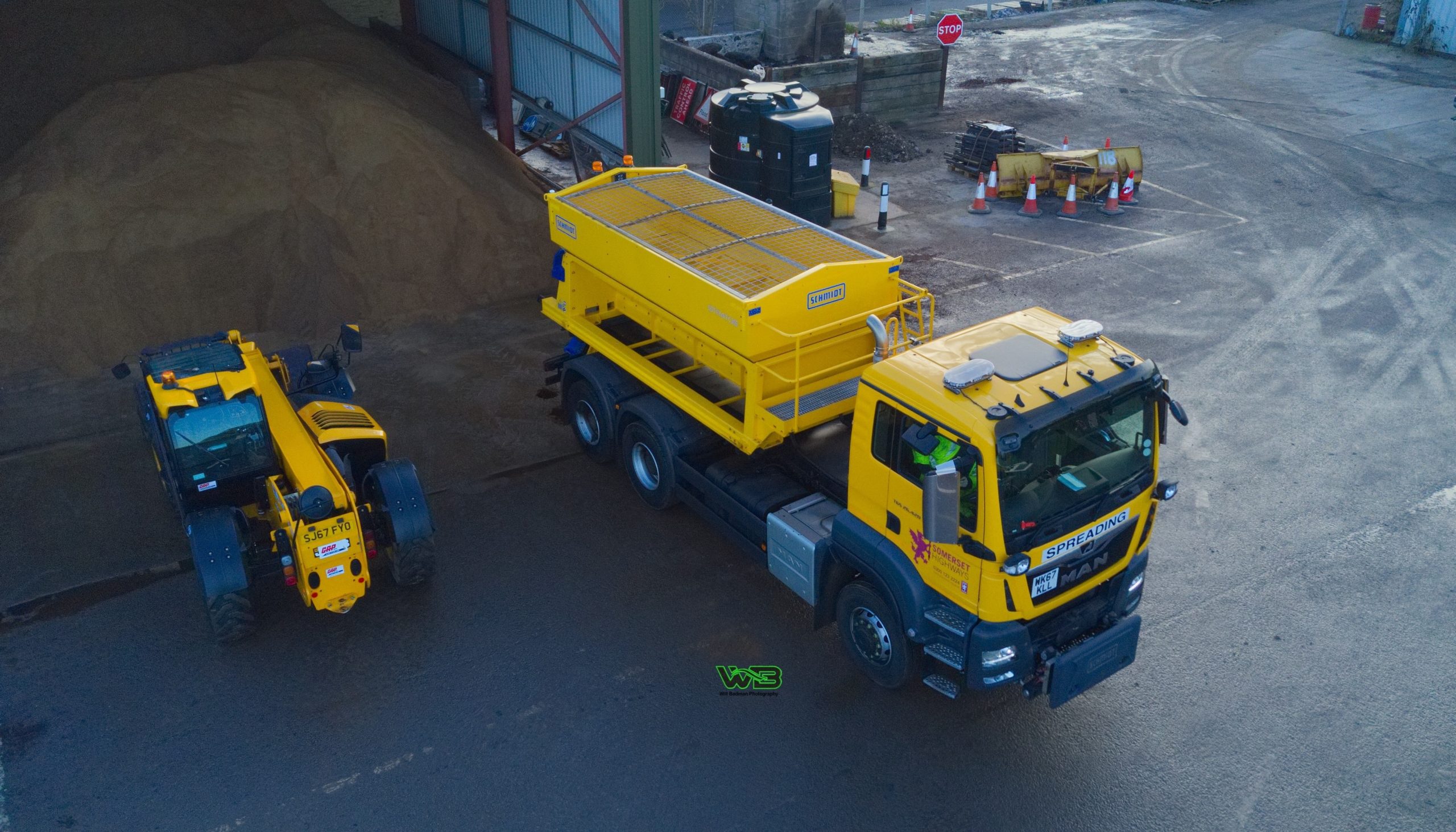 The lowest road temperature was recorded at -8.4 degrees on the A396 Exebridge on 16 December 2022.
During the season, more than 9,850 tonnes of salt was utilised – almost double last year's quantity – with additional salt ordered to maintain stock levels.
Councillor Mike Rigby, Lead Member for Travel and Digital at Somerset Council, said: "Every year, more than 100 people pull together throughout the winter season to keep Somerset's roads safe for essential journeys.

"Over the course of the last winter, the team covered more miles than both 2018/19 and 2019/20 seasons combined. They dealt with the mammoth challenge tremendously well, through a season in which numerous weather warnings were issued.

"After one of the busiest winters we've had in a long time, I'd like to extend my sincere thanks to the team for all their great work – well done!"