Do you know a young person who would like to share their expertise and experiences with professionals and services to reflect disabled children and young people's needs? 
Council for Disabled Children are looking for disabled young people and young people with special educational needs (SEN) aged 12 – 18 years old to be part of our young people's advisory group FLARE.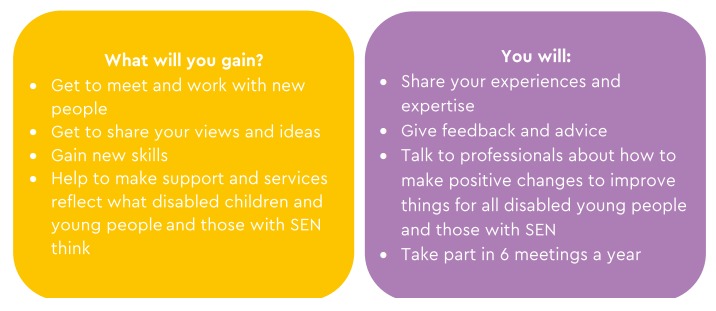 FLARE stands for Friendship, Learning, Achieve, Reach and Empower. It represents the views and voices of disabled young people and young people with SEND all over England. Being part of FLARE will mean participating in 6 meetings a year and feeding back to professionals. These meetings are held in-person in London, and we will support the young people with their travel arrangements.  
The deadline for applications is Friday 19 May at 5pm. 
To find out more and access application forms at FLARE Recruitment.