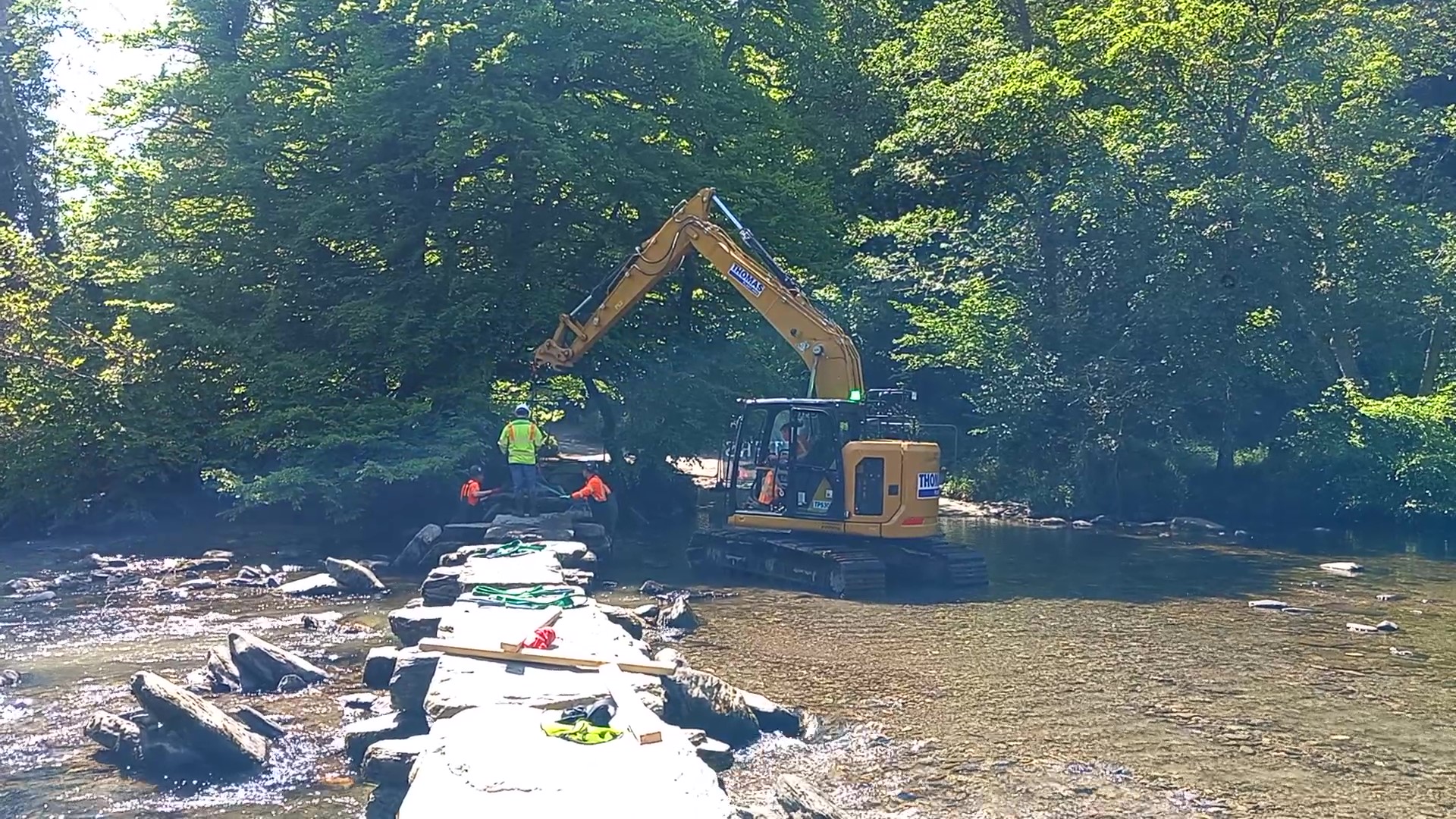 Somerset Council has carried out repairs to the ancient Tarr Steps footbridge in Exmoor after some of its giant stones were washed away in floods.
A section in the middle of the footway was pushed out by high waters in January when flooding hit parts of the county, and this week the Council's contractor has been reassembling the stones.
Known as a 'clapper bridge', Tarr Steps spans the River Barle. It's a structure made up of slabs of grit stone arranged over stacks of stones without using mortar or cement.
The footway is I50m (164 ft) long and is Grade 1 listed. It is believed to date back to the medieval period but it's thought there could have been a structure on the spot as far back as the Bronze Age.
Damage due to flooding is not unusual – this happened in 2017, 2016 and 2012.
Councillor Mike Rigby, Somerset Council's Lead Member for Transport and Digital said:
Tarr Steps is an iconic monument in Somerset so it was important we carried out the repairs as soon as possible so this route can be enjoyed fully by visitors and local residents.

Our engineers have been working closely with Exmoor National Park and the EA to establish a suitable window of opportunity to get the work done so it doesn't impact on the natural environment. The river is an important spawning ground for wild salmon and trout."
The Team have been on site throughout the week and will be using heavy machinery to shift blocks back into the damaged section – some of the stones weigh up to two tonnes.
Keep up-to-date with travel information, roadworks and major schemes follow @travelsomerset on Facebook and Twitter.
If you spot a problem on the road you can report it quickly and easily here: Report a problem on the road – Somerset Council