On Wednesday 5 July the NHS is celebrating a big birthday – an amazing 75 years old! While a lot has changed over the past seven decades, the NHS has remained a constant in all our lives – a true British institution. One we should all be incredibly proud to be a part of. 
Of course, none of this would be possible without the skill, dedication, and compassion of over 17,000 people who work in the NHS in Somerset. While the past few years have been incredibly tough on everyone, we are keen to use this year as an opportunity to celebrate the positive impact the NHS in Somerset has had on all our lives.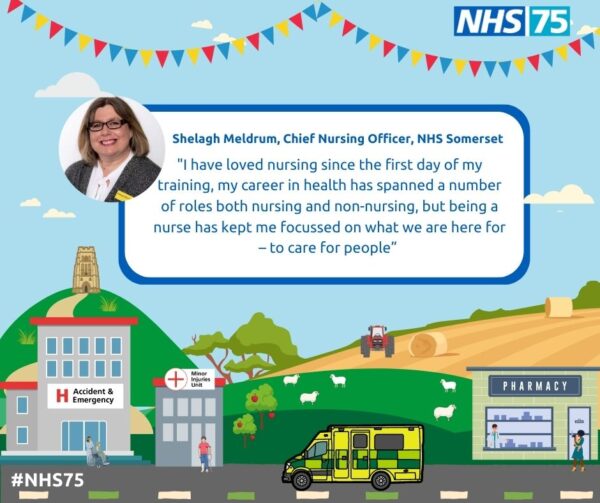 The NHS are asking you to get involved and help tell the story; you can find the relevant forms below:
You can find the NHS Staff/Ex NHS Staff Form by clicking this link.
Have you worked NHS previously or still work in healthcare today? Do you have a resounding memory you can share? Perhaps it was the first day in the NHS and what that felt like for you? Can you share photos to help us see how things have changed?

 

Do you volunteer in the NHS? Get in touch and share why you volunteer and what a day in your life looks like.

 
You can find the Public form by clicking this link.
Are you or someone you know turning 75 this year? If so, you can share what the creation of the NHS has meant for you throughout your lifetime!

 
Anyone who wishes to share their thoughts and reflections on the impact the NHS has had on them and the ones they love are welcome to contribute.