For June's meeting, we attended a Family Fun Day at Brookside Academy, organised by Somerset Parent Carer Forum & Community Inclusion Activity Team. Our SEND Young Persons Champion has written about the day below 😊
Brookside Family Fun Day by Gaby
There was a family fun day at Brookside Academy in Street. There were many stalls that offered fun activities or represented organisations working with families and young people. These organisations shared information about SEND and provided assistance to families.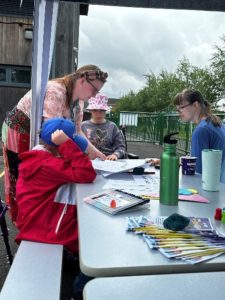 Some of our Unstoppables were able to attend the family fun day on Saturday, July 8th. We had a stall on the playground. The Unstoppables members decorated the stall with their posters and drawings. We also had leaflets that informed people about the Unstoppables. The activity that the Unstoppables planned to do with the public was bunting with questions. We asked two questions about independent living and displayed the answers on paper in the shape of bunting, which we then hung on a piece of string attached to the marquee. This activity aimed to promote understanding of what young people with SEND think about independent living. We also had some sweets and a bubble machine for young people to enjoy and play with.
Lunch
Sian brought a lovely lunch, and one of the Unstoppables got a pizza for everyone to share. We all sat together and had a picnic lunch. It was fun, but the wind decided to join us, so it was amusing trying to hold down the paper plates, the activity, and the food!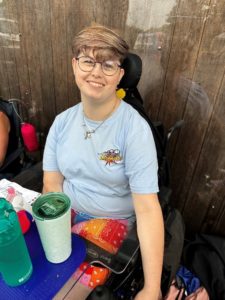 Exploring
The Unstoppables had a great time exploring the other stalls at the event. Their favourite stalls were the Guinea Pig area and the face painting booth. Unfortunately, not all the Unstoppables were able to get their faces painted because it started raining heavily. We had to find shelter as the wind was too strong for the gazebo on the playground, and there was nowhere to secure it with pegs!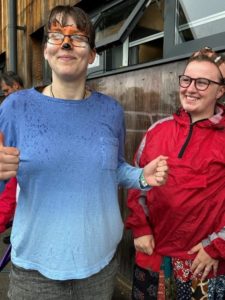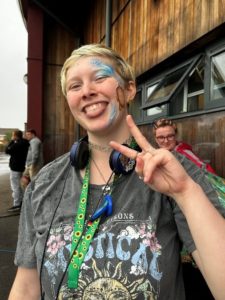 Overall, the Unstoppables had a great day talking to people and spreading the word about who we are. Our next meeting is Saturday 2nd September 2023. we are attending a Youth Event in August with our other voice groups – we look forward to updating you about it! If you or someone you know would like to be a member of the Unstoppables then follow the link to our new form Expression of Interest to join The Unstoppables (office.com) 😊
Similarly, If you or a young person you know wants more information about how they can join the Unstoppables, or be part of our work they/you can contact us via email (SENDParticipationTeam@somerset.gov.uk) or via phone/What's App (07976 809 773).
You can also follow us on social media:
Facebook @sendparticipationteam
Instagram @sendparticipation
To follow information about all youth voice activities across Somerset follow:
Facebook @SomersetYouthVoice
Instagram @somersetyouthvoice
Twitter @SomerYouthVoice