Somerset is a film friendly county, working with Filming in England to welcome productions of all kinds.
View all filming locations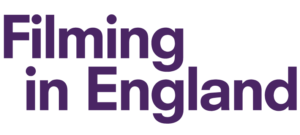 Screen Somerset is part of Somerset Council. As a member of the Filming in England Partnership we are keen to encourage and support filming throughout the county. We are here to help film makers and photographers find locations and unit bases and provide what support we can to make their productions run smoothly.
For information or advice on locations, potential unit bases and other aspects of filming in Somerset please contact us.
Applying to film in Somerset
If you would like to film on land or property owned or managed by Somerset Council, including filming on the highway or for still photography, please complete the Application Form. You will be asked to provide a copy of your Risk Assessment(s) and your certificate of Public Liability Insurance.
Please make sure you provide all the essential information and sign the Somerset Filming Code of Conduct. This will help process your application as quickly as possible.
If your filming will have any impact on the highway – such as road closures, temporary traffic restrictions, traffic management, or footway closures – please make this clear in the relevant section of your application. These elements will be picked up by our highways team and may need separate permissions and specific lead-in times.
If you would like to discuss your filming needs before submitting the form, please contact us.
Locations
Somerset has a fantastic range of locations, from coast to moor, historic buildings and beautiful towns.
View all filming locations
Why choose Somerset?
Close to Bristol and Exeter and with easy access from the M5, Somerset offers country and coastal locations within striking distance of major production hubs.
Highlights include the coasts of Sedgemoor and West Somerset on the Bristol channel, the moorlands of Exmoor, several areas of natural beauty, the unique Somerset Levels, and countless photogenic towns, villages and historic buildings.
Filming hotspots include Cheddar Gorge (Jack the Giant Slayer), Wells (Hot Fuzz) and Wells Cathedral (Elizabeth: The Golden Age, Dungeons and Dragons). As well as the beaches at Berrow and Burnham-on-Sea (Chloe).