We are proud to support volunteering
We value the contribution people make by volunteering across our services, as well as for local organisations and communities.  
Volunteering can: 
open up career opportunities as you gain new skills 

provide you with valuable experience which enhances your CV 

help the adjustment from work to retirement 

bring a great sense of personal achievement and self-worth by contributing to the

community
 When you are considering volunteering, it is helpful to think about: 
Whether or not there is a particular cause you would like to support

 

What skills might you want to use or develop through your volunteering

 

Where you would like to volunteer

 

How much time you can offer
Volunteer with Somerset Council
We are searching for volunteers of all ages for a wide variety of opportunities throughout Somerset. These include volunteering with young people, being a volunteer driver, looking after our outdoor spaces, supporting local libraries and many more. The full range of Somerset Council volunteer opportunities can be seen at Volunteer opportunities in Somerset.
 If you want to speak to someone from the Central Volunteer Team, please ring 01823 359200 or email volunteer@somerset.gov.uk
How to volunteer
Your time
You need to be realistic about how much time you can commit to volunteering. You'll have a much more positive experience if you avoid over–committing. Some opportunities will require a regular commitment. This may be a few hours a week or a day a month. But others may just be to cover a one-off event or over a shorter period of time, for example during school holidays.
Finding the right opportunity
There might be several opportunities that you are interested in, or you might have some more questions about the role. Whatever the case, you can submit a question easily through the 'Register an interest' opportunity. Our team will then be able to answer your questions and help you find the best volunteering opportunity for you.
Applying to be a volunteer
Once you have found an opportunity you can use our online form to apply, and we will do our best to respond within 5 working days. The information required at this stage depends on the type of role. For example, if you are applying to volunteer with children and young people you will need to provide your full employment history. To find out how we use your data, see our Volunteering Privacy Notice.  
We will discuss the role further with you. You will also need to undertake an induction, and training which will be specific to your role. For some roles you will also need to have a Disclosure and Barring Service (DBS) check. 
Whilst we are grateful to anyone who expresses an interest in volunteering for us, it may not always be possible to find you a suitable placement, as it will depend on availability, service capacity or the needs of particular customers. In these cases we may be able to recommend or signpost you to alternative volunteer opportunities which could be of interest.
Other volunteering opportunities
If there isn't currently a Somerset Council role that suits your availability or interests, you can use 'Register an Interest' to join a waitlist for opportunities we're not currently recruiting for. You can also find out more about other volunteering opportunities in Somerset.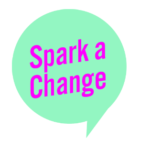 Spark Somerset runs the county-wide volunteer Service and can help you find a volunteering opportunity. Visit Spark a Change to browse hundreds of opportunities according to your location, interests and availability. If you would like to speak to a member of Spark's volunteer team, call 01458 550973, email  volunteer@sparkachange.org.uk or use the live chat on the website.
If you are a local group or organisation 
You can register with Spark Somerset, where you can benefit from: 
Opportunities, information, advice and support for volunteers

 

Help finding volunteers

 
Involvement in campaigns for volunteering

 
Whether you are a volunteer or a voluntary organisation there are also lots of resources on the National Council for Voluntary Organisations (NCVO) that can help answer some of your questions.